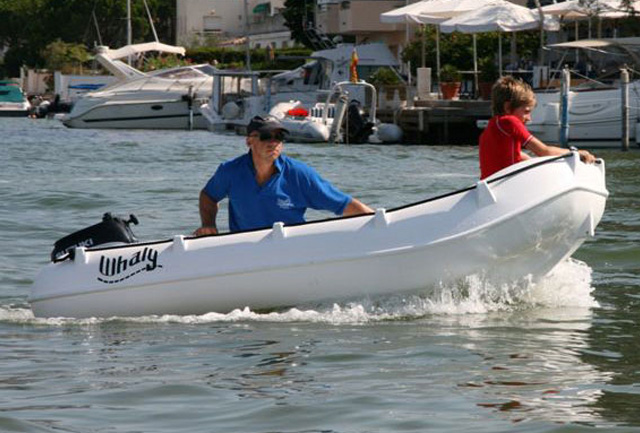 Load it up with gear and passengers knowing that the boat will stay dry and stable. 
Add the top quality Beachmaster wheels to give you a boat that can be pulled in and out of the water with ease.
Easy to tow or pull up onto the back of the duckboard.
Let the kids play with it around the rocks – you know that they'll be safe and can't put holes in your valuable asset.
$2890
                          Once you've had a Whaly, you won't want anything else.