The Company
The company has been in the 'Roto Moulding' business since 1992, moving to the production of boats in 2001, and then specifically 'Whaly Boats' in 2003.
Initially manufacturing boats for the recreational market, they very soon began supplying boats for professional purposes. They currently produce seven different models ranging from 2.1 to 4.4 metres.
The Process
All Whaly boats are double walled but produced in a single 'one piece' Rotomoulding process.
The Process of rotational moulding is simple;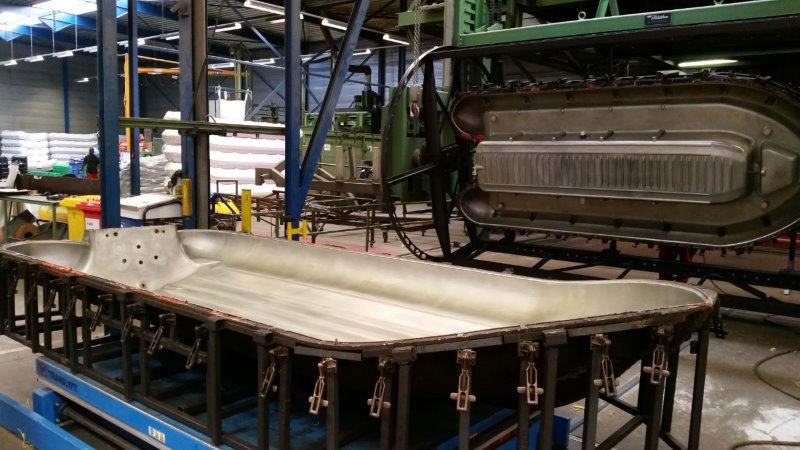 The mould consists of two halves made from cast Aluminium,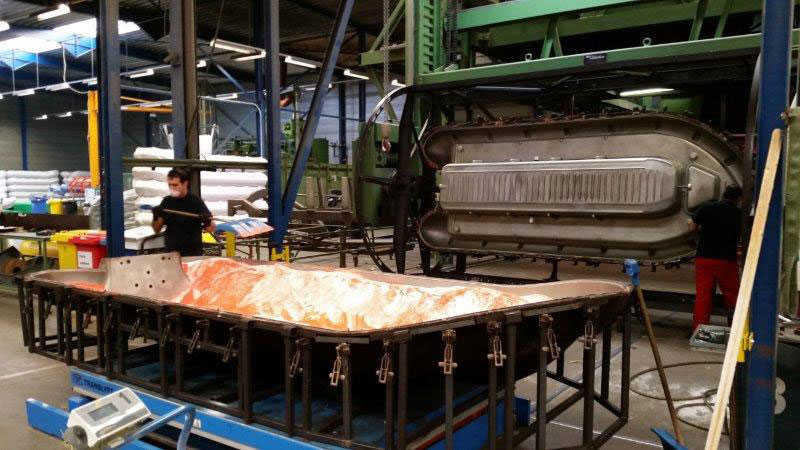 The plastic, Polyethylene (PE) in powder form is placed into the mould,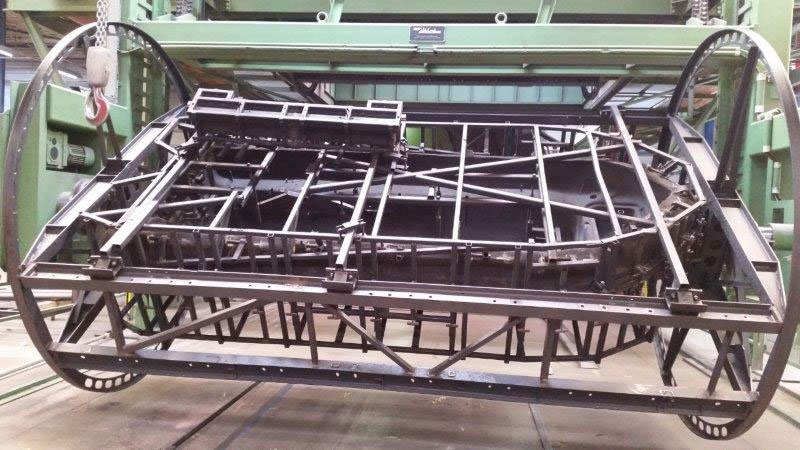 The mould is closed and rotated slowly on two axis.
The mould is then heated in an oven whilst rotating and the polymer gradually melts and 'lays-up' on the inside of the mould.
Once the polymer powder has fully melted the mould is moved to a cooling station and cooled with air. As the mould cools thePolyethylene solidifies.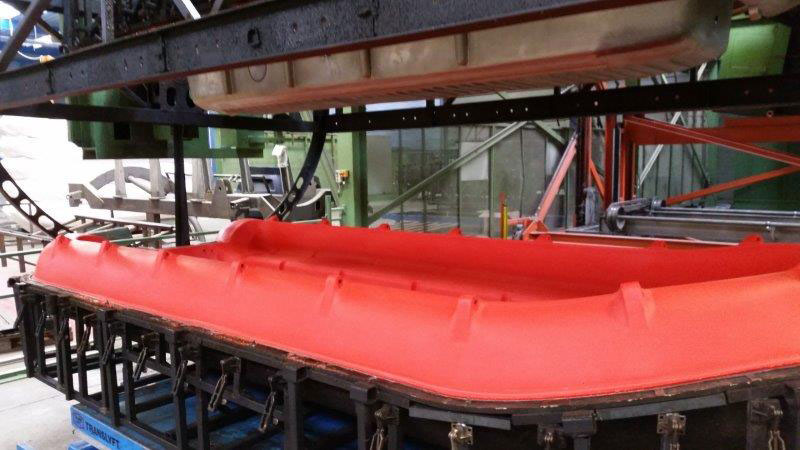 The top half of the mould is removed,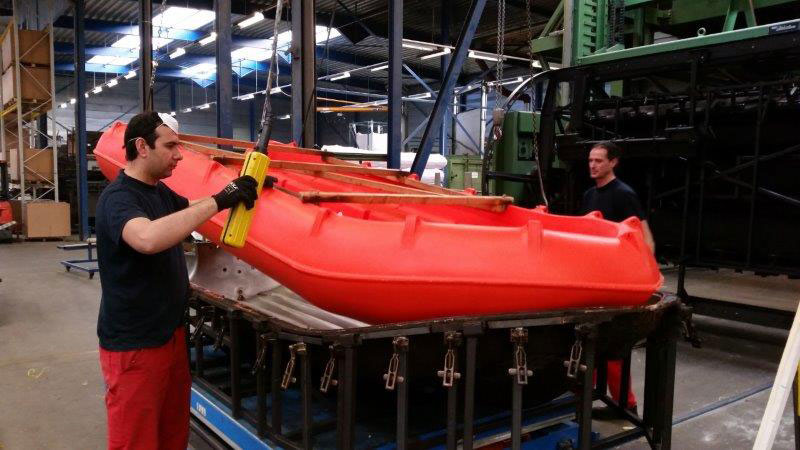 The boat itself is then removed from the bottom half of the mould …..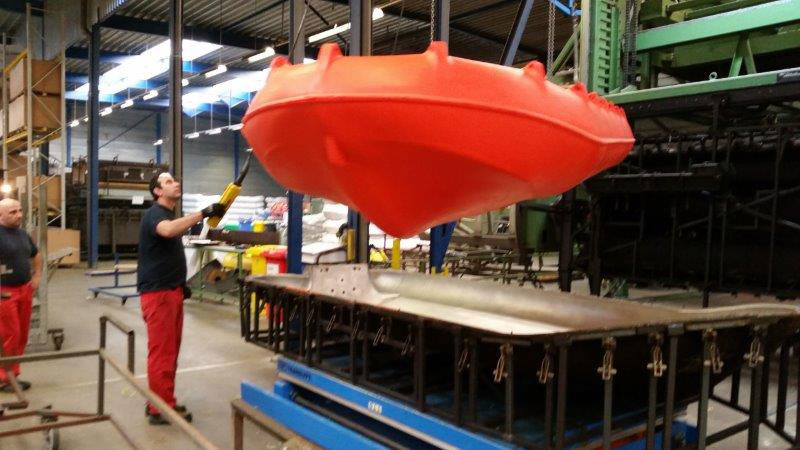 …. and a Whaly is born!
The final stage is to test the boats for leaks, check the wall thicknesses, pressure test etc. Then comes the assembly of the transom plate, rope, lid, etc. and finally the quality control and packaging.
Whilst the concept of rotational moulding is simple, the process is in fact extremely complicated. It is a casting process and there is normally no pressure involved which means that the material cannot be controlled in the same way as high pressure processes such as injection moulding. There are many variables that can affect production and the end product such as ambient temperature and humidity, type of mould, material specification and powder quality.
Whaly boats may have some imperfections, will not be a nice shining painted perfect boat, BUT a Whaly boat will be a very strong boat with a minimum of maintenance (or no maintenance) boat depending of use and end colours.
The Advantages
The Dealers
Whaly Boats have over 30 dealers world wide. We are proud to be their New Zealand agent.
Feel free to contact us. We are happy to discuss any aspects with you. We also have demonstrators available in the 210, 270, and 310 models.
The Pronunciation
Whala, whale, whal, whaley, waly, shaly, whall, whally
NO!!! NO!!! NO!!!