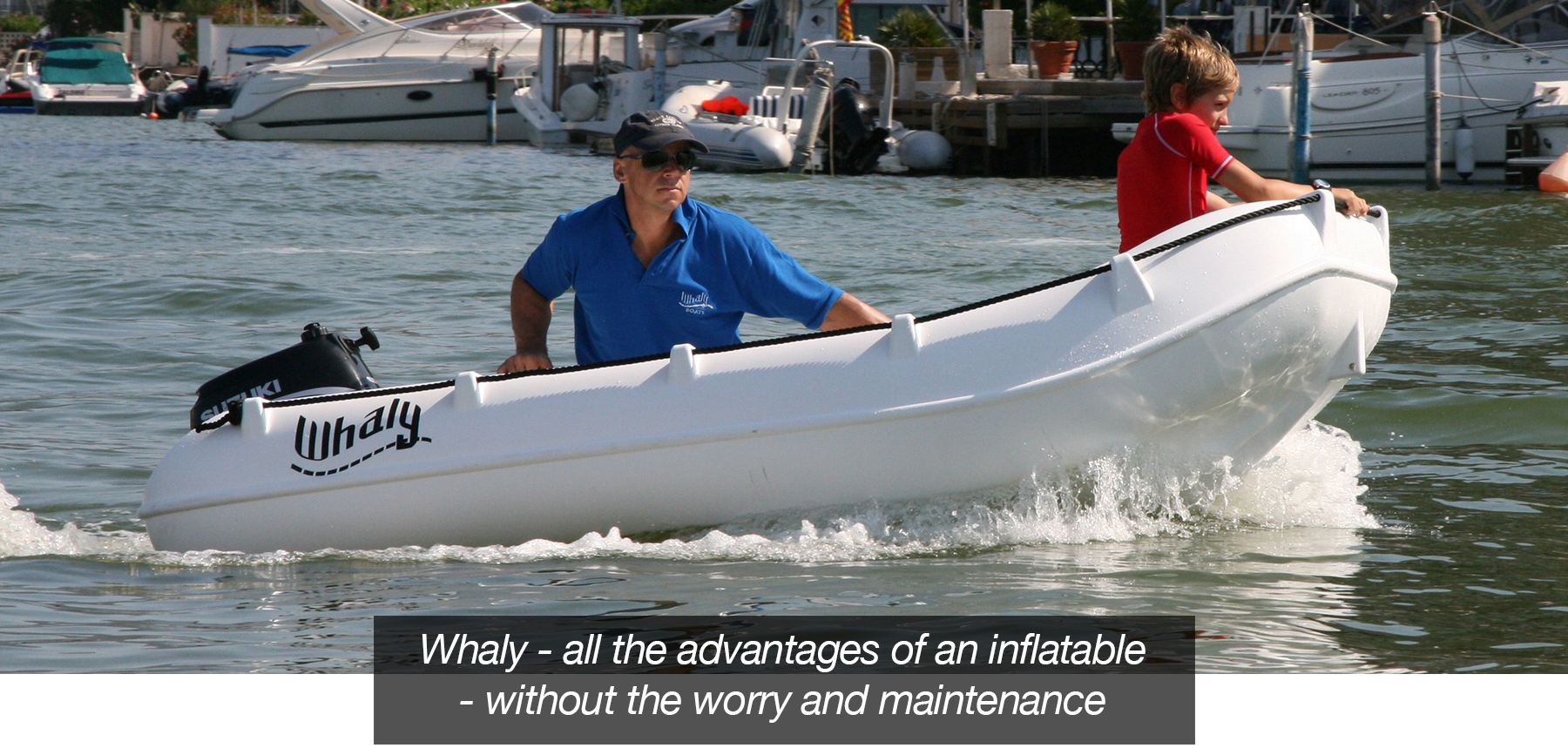 Whaly have come up with the answer – a good looking dinghy that will       take all the knocks and last.
Styled like an inflatable, Whaly boats look and perform like an inflatable but with a unique seating design that provides a large internal area.
Made of Polyethylene (like most recreational kayaks) Whaly boats are virtually unsinkable and will take all the abuse you can throw at them.
you won't get a free puncture repair kit with these boats!
Whaly boats offer you plenty of boating fun at affordable prices! These extremely sturdy, double-walled boats are manufactured entirely out of Polyethylene, so they are low-maintenance, have spacious interiors and are very safe.
With a great line up of models, and a range of accessories available Whaly Boats NZ has your Kiwi boating needs covered.
Whaly – all the advantages of an inflatable – without the worry and maintenance.